Fred100
Founder
Alright people , now as my PC's back on track , and forum's getting it's average 97 visits a day again ,
It's time to announce that the Plain theme won't be plain for long!
We've settled foot on the first step on saying G'bye to the plain theme , and H'lo to the new one

I'll keep updating the forum , and it's gonna get a better look soon enough

Here is the Set of new buttons we've used , and
I DO NOT TAKE ANY CREDIT
Of making this , it's been made by Matei , all the credit goes to him.
and here is the set we used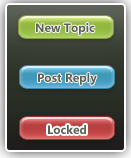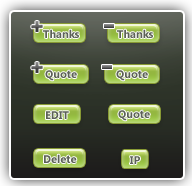 ________________________
~My Tag(s)~
Spoiler:
Missing badges? Post at this topic
|Guess the theme for Sotw and win CPs!
Want some ideas for a shop/contest?
PM Me
. I've got plenty ideas for a shop and a contest.
In soviet russia...Chuck Norris still rounhouse kicks YOU!!!!
As your mind grows in wisdom , your strength dis-appears. - Genkai (aka Ol' Hag)
Farewell, Bex, whose long and faithful friendship those who knew you won't forget!
Though your body will decay , but , your spirit lingers on in the quiet, lonely places of your home.
R.I.P. Bex , my another scottish friend.