1 'lo there on Thu Sep 02, 2010 10:30 am
Mr. MINTJAM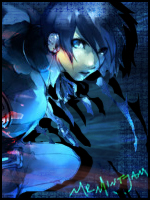 Sr. Castle Member
I'm never one for intros, so I'll make this short and get back to what I'm supposed to be doing for a while.

Well, hello all. Fred100's a member of a forum I admin at, so I got here by clicking the banner in his sig.
I'm mostly a photographer, but I dabble in graphics, photomanips and digital painting. If I like the themes, I'll probably enter your SotW regularly as life will allow [I start college part-time soon, and I work].

But anyway, just saying 'yeah, I'm here', because it's always good and polite to. Happy days.